Your support gives us the independence to respond to emergencies around the world, acting based on medical need alone.
Where Did the Money Come From?
7 Million Private Donors
As part of our effort to guarantee independence and strengthen the organisation's link with society, we strive to maintain a high level of private income.
7 million individual supporters, together with private institutions, provided 97.4 per cent of MSF's income in 2021.

Where did the money come from?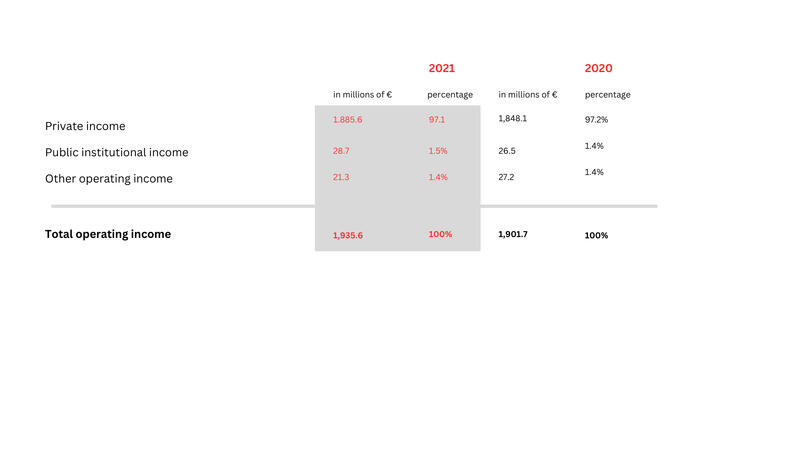 Where did the money go?